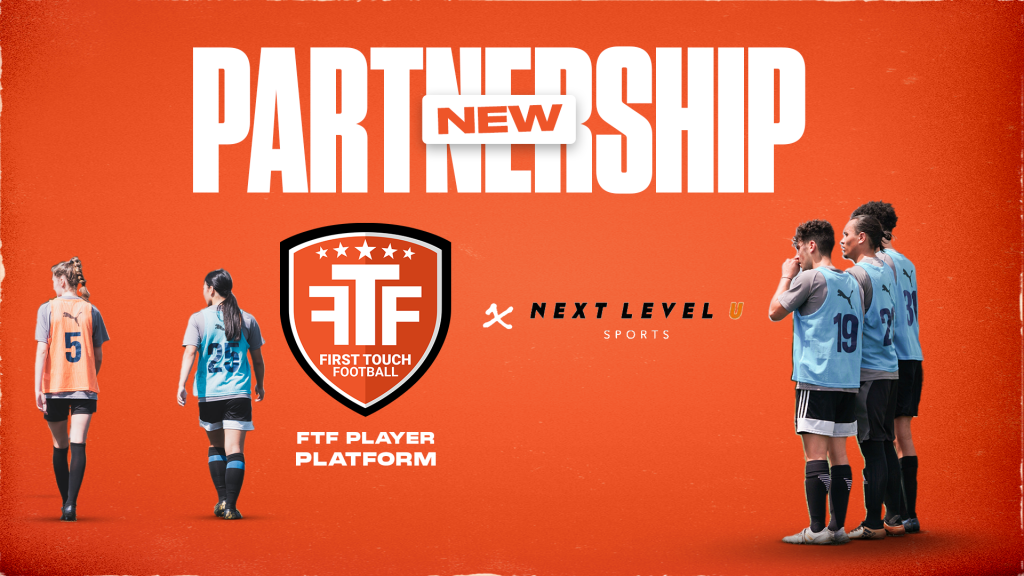 Next Level U Sports have recently partnered with First Touch Football Canada and FTF Player Platform will shift over to Next Level U Sports platform.


A few words from NLU Sports:
Next Level U Sports is thrilled to announce that we have partnered with First Touch Football Canada. Recognized as one of the largest soccer combine and showcase companies in Canada, we are excited to partner with one of the fastest growing soccer companies in the country.
FTF hosts a number of combine and showcase events across the country for high level male and female players. FTF provides outstanding coaching, media coverage, and overall exposure for all its attendees at some of the best facilities in the country. Next Level U Sports will add a new dimension to the FTF athletic recruitment element of their company.
FTF consists of a fantastic staff with current and former collegiate and professional players that provide fantastic opportunities for players to showcase their talent and improve as players. FTF has helped hundreds of male and female players reach the next level through their excellent media coverage, highlight tapes, and overall event quality. Our Next Level U Sports team is looking forward to connecting with the many fantastic players that attend FTF events and helping them find opportunities to continue playing at the next level here in Canada or in the United States.
As part of this new partnership, players currently on the FTF Player Platform will shift over to our Next Level U Sports platform. Our platform will help benefit the athletic recruiting of all FTF players by incorporating features such as an Attendee Team Page, Additional Exposure at FTF Events, Individualized Profile Pages for attendees, and more. Our state of the art platform will allow FTF athletes to attack the recruitment process in new ways and seek out the resources they need.
Any FTF attendee who is looking for more information about our partnership and how we can help with the collegiate recruitment process can contact our team directly on our webpage to learn more information.