U16 Girls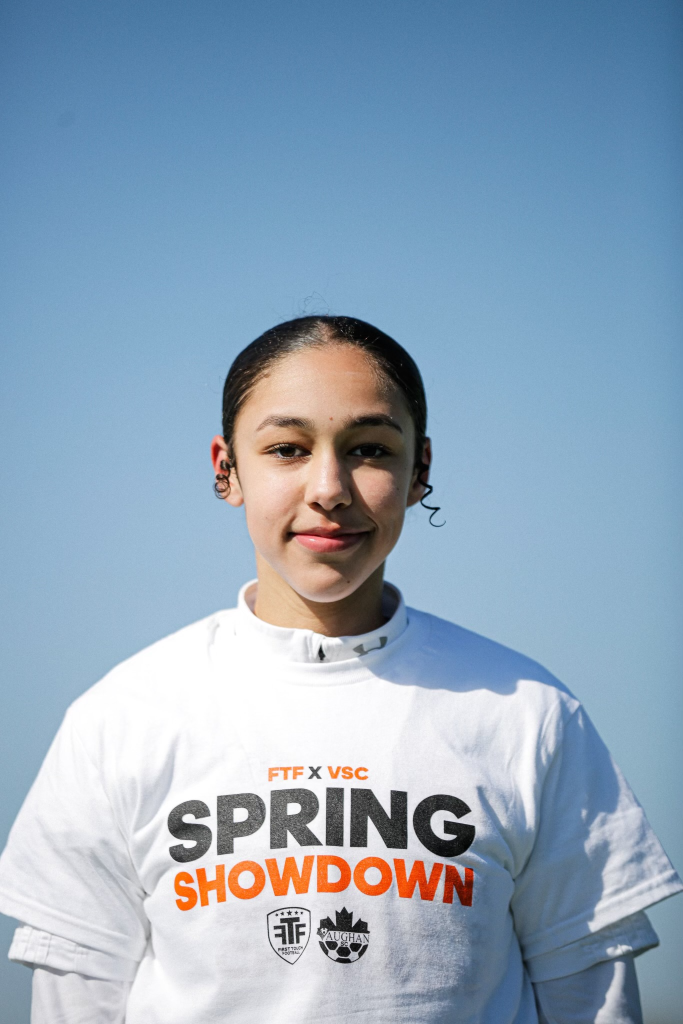 Alexandra Osieck | 2026 Grad | CB | Markham SC 08G
Osieck demonstrated her massive potential throughout the tournament for Markham SC. She has great size and is able to break lines with her passing over varying ranges. Where Osieck truly shines is in her defensive capabilities as she is hard to beat and demonstrates fantastic positional awareness.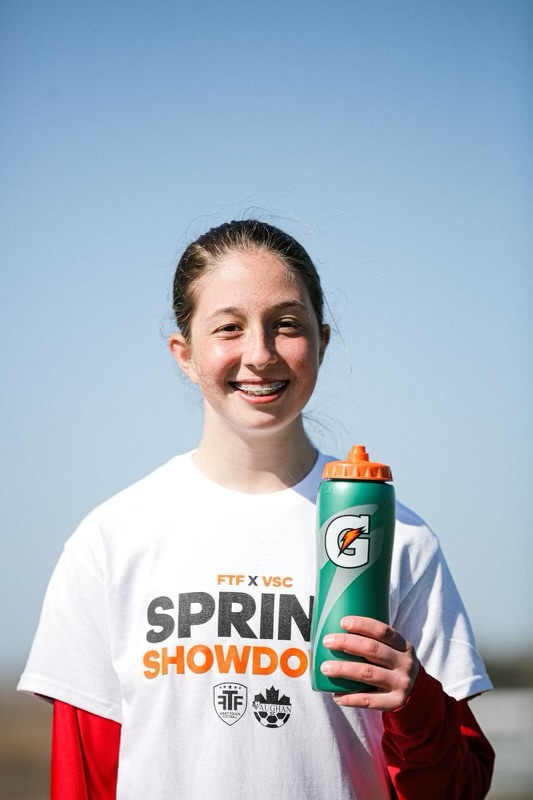 Katie McMullen | 2025 Grad | CM | North Toronto SC 07G
McMullen is a highly technical and tidy central midfielder. Her decision-making and technical aptitude are well beyond her years as McMullen's constantly a threat to create chances for her side as her ability to strike the ball well allows her to pick passes and make decisions all over the park. She demonstrated this to perfection during the U16 final, scoring a hattrick to cap off her tournament in the final no less.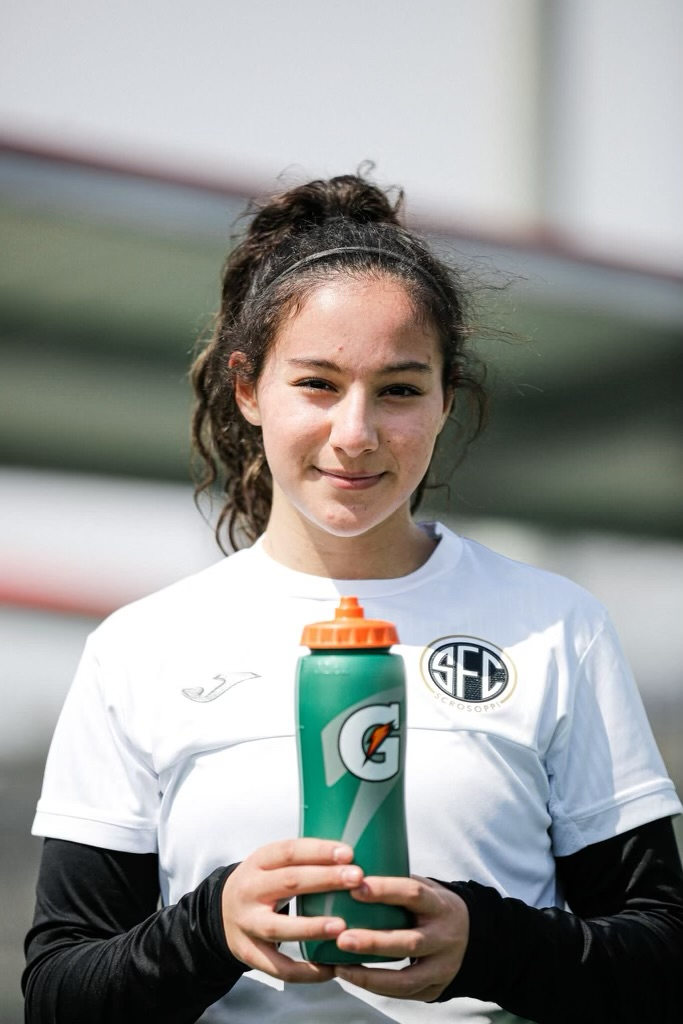 Jiji Sweiss | 2025 Grad | CM | Scrosoppi FC 07G
Sweiss is a master with the ball at her feet, controlling the game and pace of play. She's excellent in tight spaces, picking the lock of the opposition, while also driving with the ball to break lines and push the opposition back. Her direct style of play allows her to create chances for herself and her team, of which she has shown a consistent ability to capitalize.
U16 Girls All-Star Team
GK- Holly Brimacombe (Burlington Force Academy)
CB- Madison Webster (Burlington Force Academy)
CB-Alexandra Osieck (Markham SC)
CB- Paige Bryant (North Toronto SC)
CDM- Emma Donnelly (Markham SC)
CM- Vanessa Pecile (Glenshields Juventus FC)
CM- Kiada Oliveira (Burlington Force Academy)
CAM- Katie McMullen (North Toronto SC)
RW- Victoria Pimenta (Glenshields Juventus FC)
ST- Celina Sieber-Espidio (North Toronto SC)
LW-Jasmine McCatty (Markham SC)
U17 Girls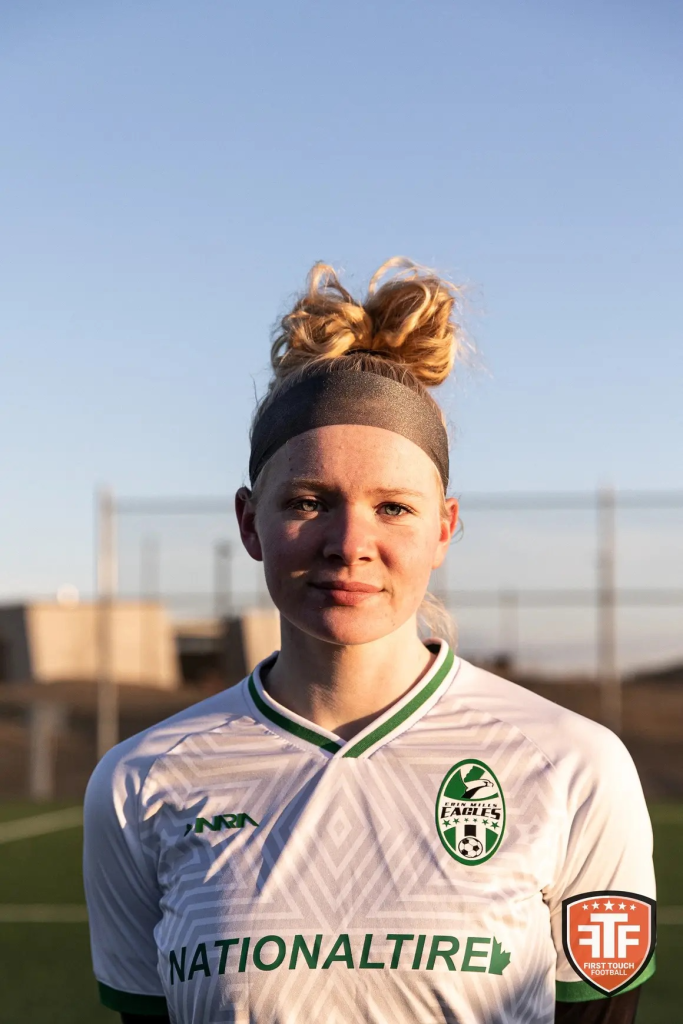 Sydney Lytle | 2024 Grad | CB/RB | Erin Mills 06G
Lytle is a no-nonsense and versatile defender who can slot in at either centre-back or right-back. She is strong in a challenge and rarely comes out on the losing side of any duel. Her technical ability is fantastic and her range of passes is elite. Lytle's composure and technique on the ball allowed her to play out of the back constantly, keep her team in possession, and make the best decision.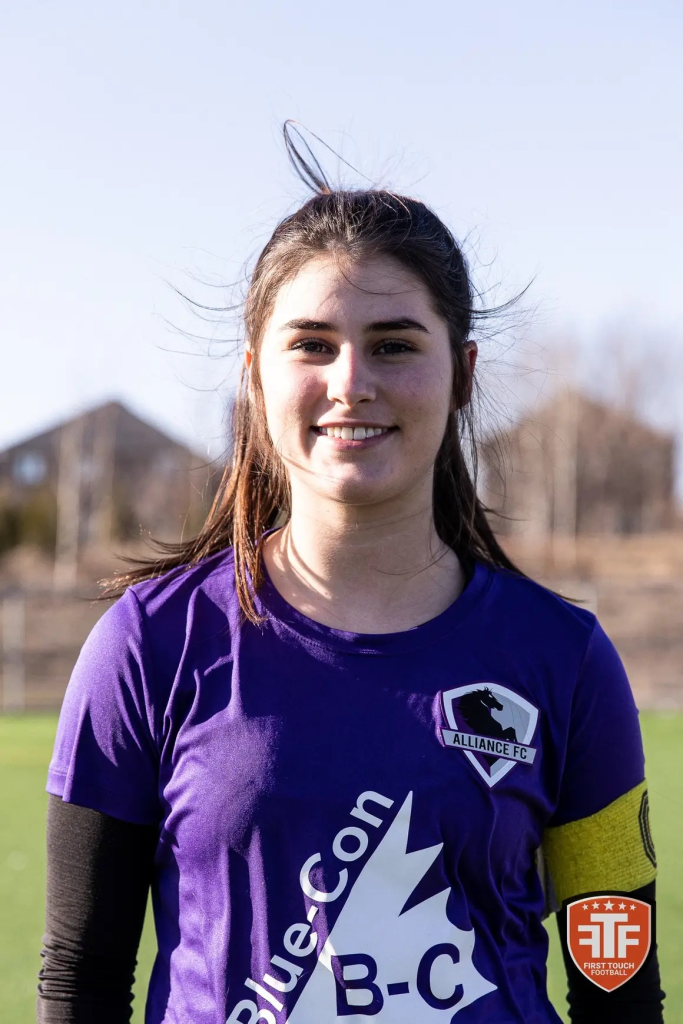 Ava Donohue | 2024 Grad | CM | Alliance FC 06G
Donohue is a highly effective deeper lying midfielder for Alliance FC, as she thrives in mastering the so called "dirty work." She is constantly winning the ball back for her side as she is strong on a tackle and positionally so sound breaking up the play of the opposition through interceptions or picking up second balls.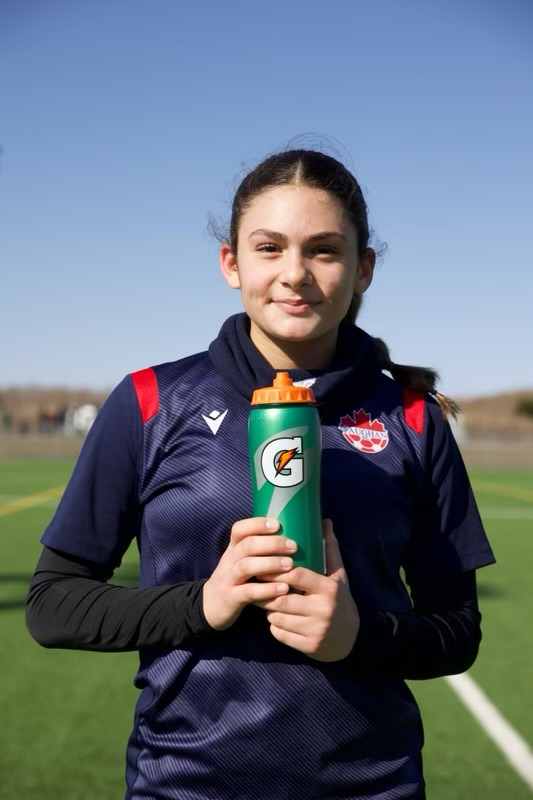 Sofia Mastracci| 2025 Grad | ST | Vaughan SC
Mastracci is a quick, strong, and dangerous striker for Vaughan SC. She is a nuisance for any opponent as her fantastic work rate is done both in and out of possession. Mastracci is highly effective with her back to goal, constantly choosing the right teammate to link up with as her team breaks forward. Most importantly she is a major threat in front of goal with a powerful shot and a nose for goal.
U17 Girls All-Star Team
GK- Jo Mazier (Erin Mills Eagles)
RWB-Nat Finley-Home (North Toronto SC)
CB-Puneet Gill (North Toronto SC)
CB-Evana Eyubeh (Erin Mills Eagles)
CB- Alexa Lewandowski (Vaughan SC)
LWB-Avery Rogers (North Toronto SC)
CM- Ava Donohue (Alliance FC)
CM-Alexus Worrell (North Toronto SC)
RW-Sofia Mastriacci (Vaughan SC)
ST-Jahkaya David (Erin Mills Eagles)
LW-Olivia Blair (Erin Mills Eagles)
U19 Girls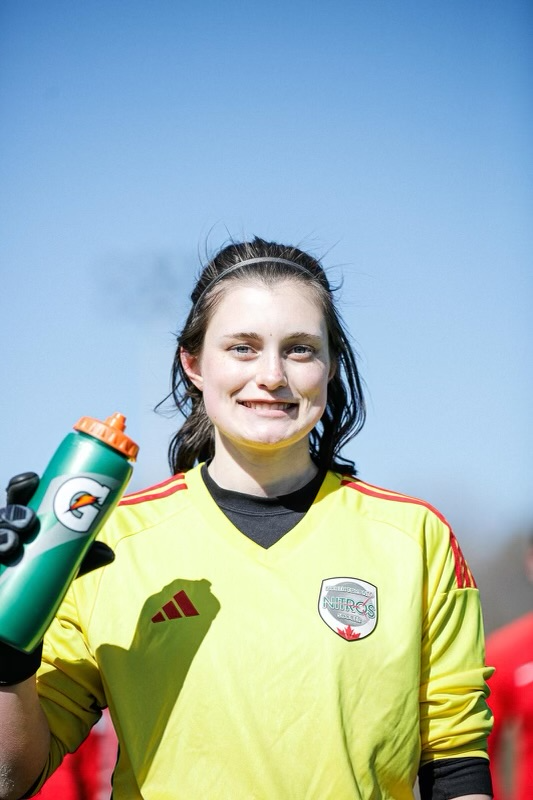 Andrea Desbarats | 2024 Grad | GK | North Toronto Nitros
Desbarats was kept busy during the tournament between the sticks for North Toronto Nitros. She's a very technically sound goalkeeper and excellent shot-stopper, exemplified by her monstrous performance against NDC-Ontario making 3 breakaway saves. While her team is in possession, she is calm and has a good range of pass to break the press of the opposition.
Katie Henahan | 2024 Grad | CB | Burlington Force 05/06G
Henehan is a very exciting centre-back prospect coming out of Burlington Force. She is a very strong ball playing centre half as she is confident in possession, calm under pressure, and finds good outlet passes. Henahan also possesses a high football IQ, reading the flow of the match with ease. She is rarely caught out of position and is tactically sound.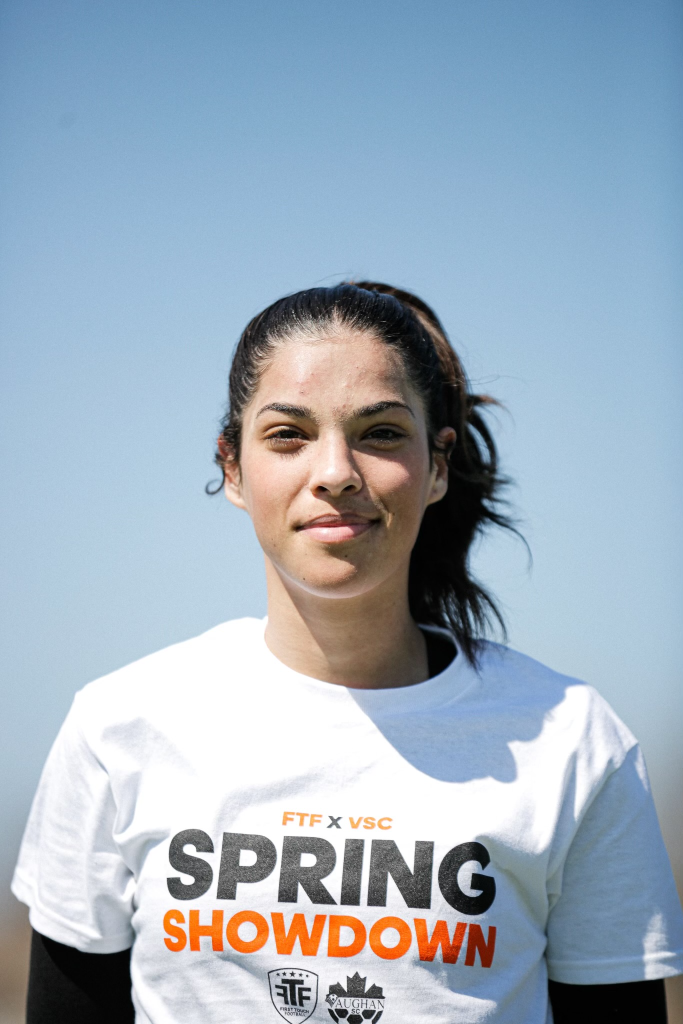 Josie Morgan | 2023 Grad | ST/CAM | North Mississauga SC 05/06
Any centre half is in for a tough outing when playing against Morgan and NMSC 05/06. She has a big frame and great skill, allowing her to hold up the ball well, while linking well with teammates while building up in the attack. Morgan provides her side with constant threat in and around the box, as well as making a nuisance of herself with her tireless work rate and lethal pressing ability.
U19 Girls All-Star Team
GK- Andrea Desbarats (North Toronto SC)
DEF- Katherine Ozard (NDC-Ontario)
DEF-Jaileah Cox-McPherson (NDC-Ontario)
DEF- Katie Henahan (Burlington Force Academy)
MID-Ella Kettles (NDC-Ontario)
MID-Kyra Kotsopoulos (North Mississauga SC)
MID-Teegan Melenhorst (NDC-Ontario)
MID- Ava Boyd (Burlington Force Academy)
FWD- Caterina Cappiello (North Toronto SC)
FWD-Nikolina Istocki (NDC-Ontario)
FWD-Josie Morgan (North Mississauga SC)