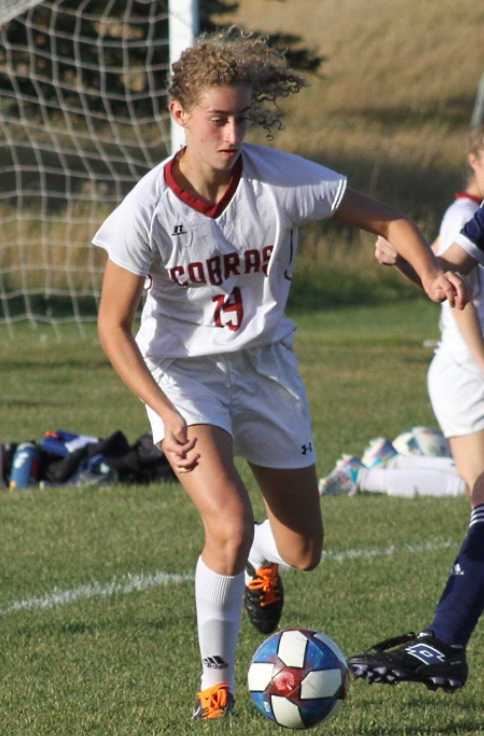 Avery Shafer | 2024 Grad | RW | Calgary West PDP 06
Shafer's a massive threat going forward. She picks the right moments to receive a pass to her feet, while also threatening space in behind effectively. She's confident in her 1v1 abilities when she is able to isolate the fullback and take them on. Avery is equally confident in beating a defender wide to create a crossing situation, as well as driving inside to find a splitting pass.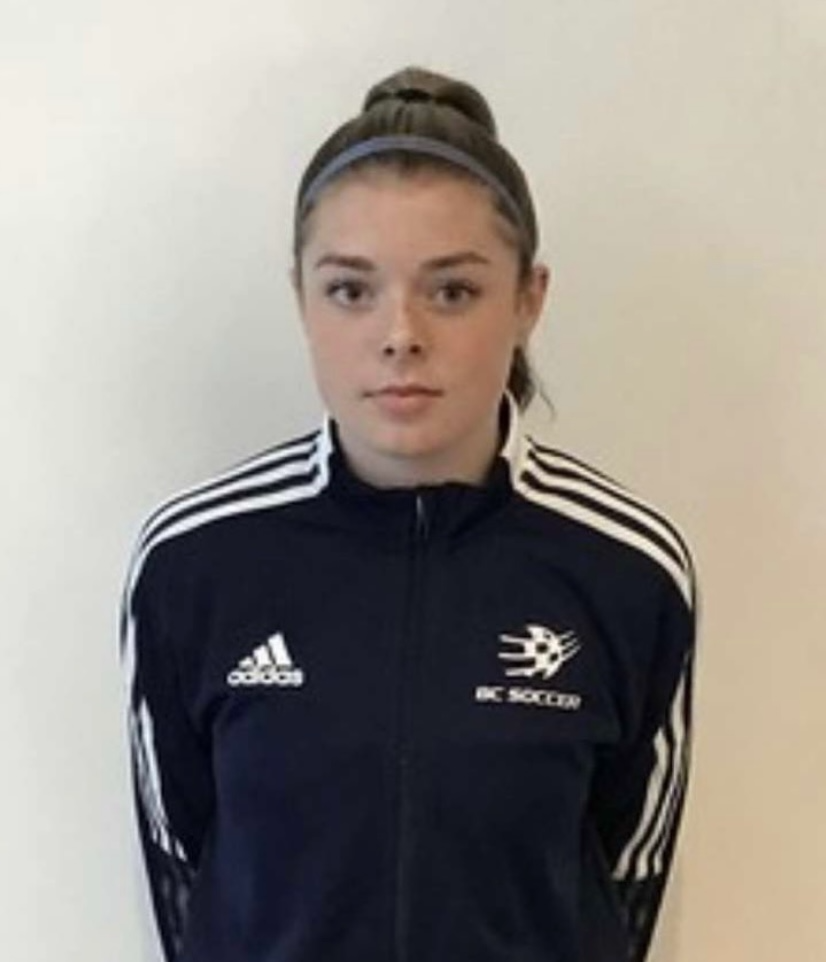 Brinley Bjornson | 2024 Grad | CM | Mountain United FC 06
Bjornson is an all-action midfielder who works tirelessly in the heart of Mountain United's midfield. She is constantly looking for pockets of space to pick up the ball from a teammate, turn, and tries to play the most dangerous pass. Her habits are very good as she will scan before receiving the ball and tries to play around corners all the time. She joins in the attack well with later timed runs into the box, and has the technical ability to pick passes out all over the park.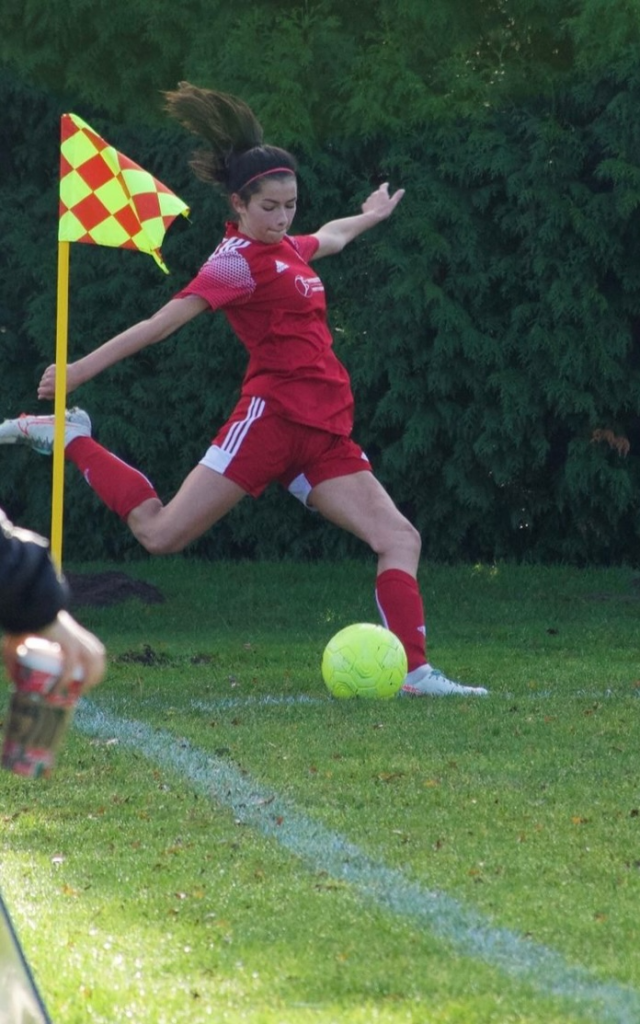 Kenzie Fitzgerald | 2024 Grad| LW | Surrey United SC 06
Fitzgerald is a tireless worker up and down the line for Surrey United SC. Always putting in a shift on both sides of the ball, she makes sure to positively impact her side in some fashion. Kenzie likes to stay as wide as possible when her team is in possession to drag the fullback out and create more space centrally. This allows her to play the ball inside to a striker or central midfielder, or make her run in behind the fullback after creating the space for a through ball.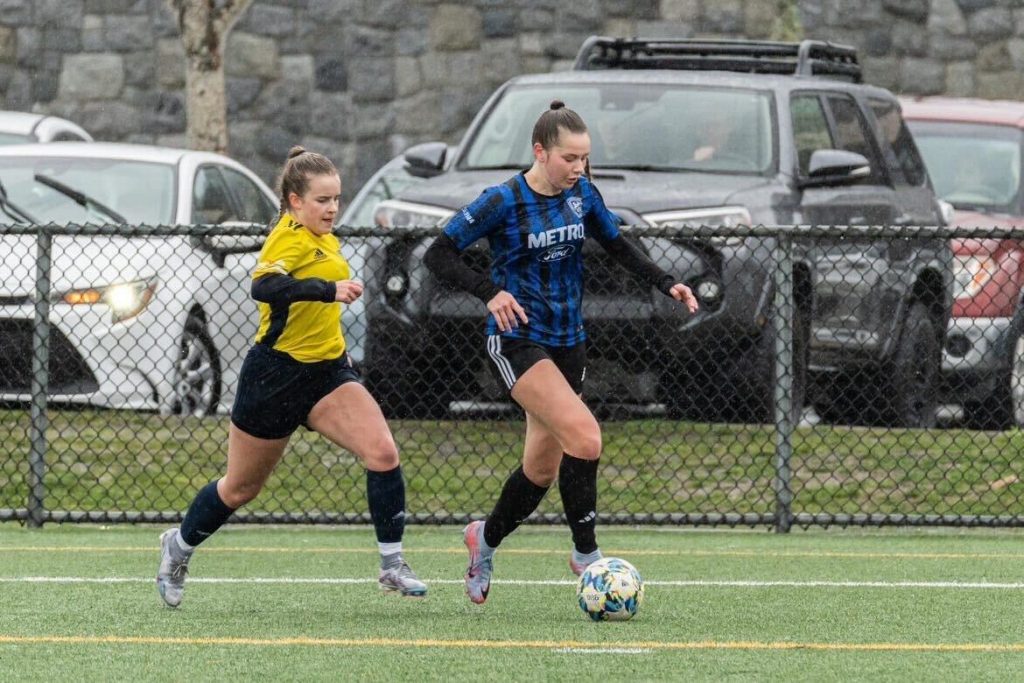 Ava Moore | 2025 Grad | ST | Coquitlam Metro-Ford SC 07
Moore is a dangerous striker that looks to receive the ball on the run. She's got great size and strength and never remains still. Ava's also got great athleticism which makes her a nightmare for most defenders as she will drag them into uncomfortable spots on the pitch. When she receives the ball in behind she likes to try and go directly to the goal, but needs to work on her end product to become elite.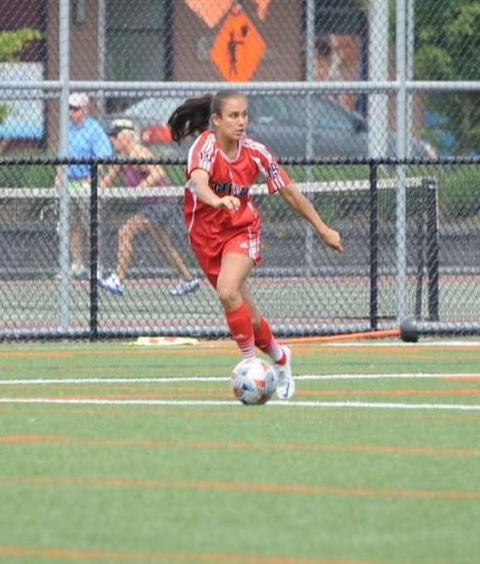 Saira Johal | 2025 Grad | ST/Winger | Mountain United FC 07
Johal is a versatile, direct, and technical threat. She has the ability to play anywhere in the front three, while possessing an array of skills to be equally as dangerous in whichever role. Her turn of pace off the first five yards is different, which allows her to separate from most defenders she faces. Johal's movement is intelligent as she consistently makes defenders uncomfortable by using double movements to create space for herself. She is also very good with the ball at her feet, and is difficult to dispossess.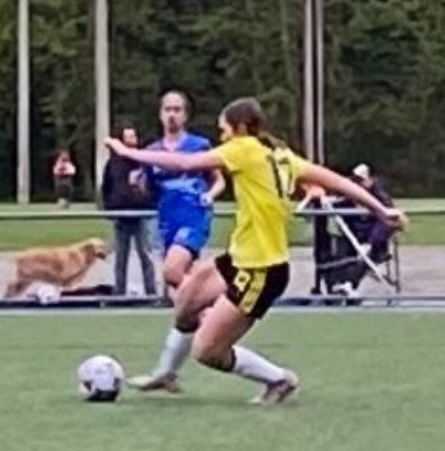 Brooke Birnie | 2025 Grad | CB | Langley United SA 07
Birnie has every asset you could hope for in the central defender. She's got good size and athleticism, but what sets her apart is her ability to read the game and make the right defensive decision to stop the opponent. Birnie has a great range of pass and is comfortable stepping up into midfield in possession to find the right outlet pass. Brooke is the captain of her side and she is able to create order out of chaos when things go awry.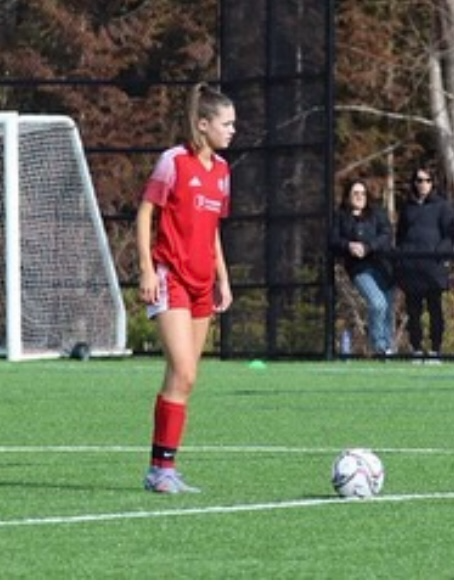 Abby Anderson | 2026 Grad | ST | Surrey United SC 07
Anderson is a very clever striker who is currently playing a year up and poses different challenges to central defenders than the other strikers in the 07 age group. She likes to come off the line to receive in space and connect with teammates, rather than post up. Anderson's timing makes it difficult to stay tight with her and she typically finds the right option to link with. She also likes to make clever, darting runs in behind when near the opponent's 18-yard box.