2023 Quebec vs Ontario Provincial Series Standouts
Last weekend was the 2023 edition of the Quebec vs Ontario Provincial Series between both province's U15 and U17 programs took place in Laval, Quebec. 
Here at the Playbook/ FTF, we were able to catch the action and below are our standout players from the event. 
Aghilas Abdelmalek Sadek, Team Quebec, #10, Midfielder, 2008 Born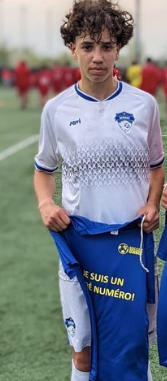 He is the first player leading off the article and for very good reason Sadek was phenomenal for Soccer Quebec all weekend. His ball retention, dribbling and passing range are at an ELITE level for his age and it's surprising that he currently isn't with CF Montreal's U15 group as he would more than likely be a top player on this team as well. Sources have also told us that Aghilas is already training with the Longueuil PLSQ team (as a 14 year old) which is quite remarkable when you think about it. Sky is definitely the limit for Sadek and it will be fun to watch him develop over these next few years.
Joshua Lopez, Team Ontario, #9, Forward, 2008 Born
There could have been many names mentioned from Team Ontario this weekend as the roster was loaded from top to bottom but here we will highlight forward Joshua Lopez. Joshua showed his skill set and goal scoring ability throughout the weekend which helped Team Ontario go undefeated in the 3 game series against Team Quebec. The former Toronto FC/ current Vaughan SC player has fantastic hold up play and really makes an effort to be an outlet for his team when trying to build out. Secondly the timing of his runs in behind is another key part of his game as Lopez might not be the 'most athletic' but this attribute allows him to consistently get in good positions. Joshua is your classic target striker and will be a name to remember with this 2008 age group in Canada moving forward.
Kennedy Belfon, Team Ontario, #7, Forward, 2007 born/ 2025 Grad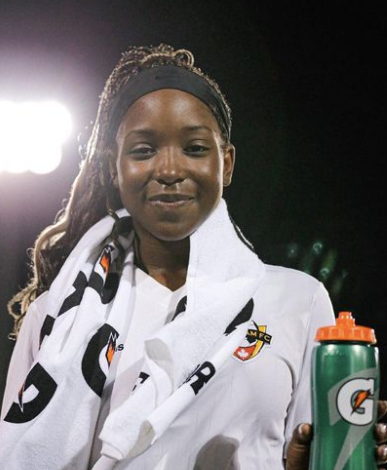 We only had a chance to watch Team Ontario & Soccer Quebec U17 girls once (which was their first match) but the 'show-stopper' on the day was Kennedy. Used as a 'super sub' a little bit into the 2nd half Kennedy ended being the difference maker in helping Team Ontario earn their opening game win. Kennedy's strongest attribute is her pace and ability to run at players. She did this all throughout the second half and earned an assist in the process squaring a perfect pass to University of South Florida Commit Sophia Cabral. Belfon ended up saving the best for last as she scored a 'long-range' effort from about 30 yards as she caught the keeper off her line, which ended up putting the game completely out of reach for Team Quebec. We also found out that Kennedy is actually a 2007 born player and managed this top performance against girls technically 1 year older than her. We won't be surprised to see Belfon make the jump to NDC-Ontario in the very near future.
Madison Boutot, Team Quebec, #6, Centre-Back, 2006 born/2025 Grad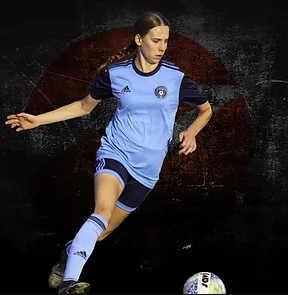 Boutot was sensational for Team Quebec in their opening game versus Ontario. Even though the team conceded 3 goals Madison did more than her part to keep Quebec in the game. Matched up with a very capable forward on Team Ontario (Jahkaya Davis) Boutot was up for the task not giving her a sniff of goal in the first 60 minutes with timely tackles and excellent anticipation. From a defensive instincts standpoint she can't get any better but with continuous development of her long range passing and overall technical ability it won't be a surprise to us if we see her get a call to the Quebec NDC Program (PEF) in the near future.
Chiara Nicolazzo, Team Ontario, #7, Winger, 2008 born/ 2026 Grad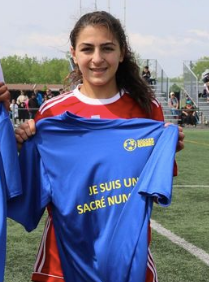 It was a coming out party for Chiara this weekend. The Hamilton United OPDL player was the bright spot for Team Ontario in what was a tough weekend for the group as they lost all 3 games to their Quebec counterparts. Athleticism and speed is where Chiara excels as she's a handful to deal with providing timely crosses to teammates or when she finds opportunities to take it herself. Chiara also uses pace to cause absolute fits for defenders who can't deal with a forward who can press as her workrate is fantastic and is always on the front foot. As her game continues to develop technically don't be surprised to see Chiara eventually with the NDC Ontario program in the next few years.
Kayla Kamdem, Team Quebec, #13, 2008 born / 2025-2027 Grad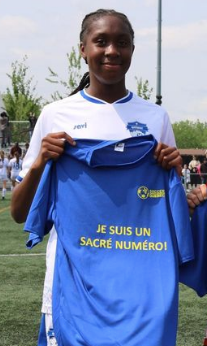 Kayla put on an absolute show this weekend for Soccer Quebec. The tall forward has the perfect combination of pace and technique at her very young age and was consistently getting past the Team Ontario back line with relative ease. The U15 Soccer Quebec team has many elite players; Kayla Kamdem, Melyna Nyann Alexis, Noreen Tihjhof and Amy Medley to name a few and were all just so dominant throughout the weekend as Team Quebec won all 3 of their games versus Team Ontario. With Kayla's combination of size,technical ability and IQ her potential to be the next lethal striker out of Quebec (que Evelyn Viens, Jessica De Filippo comparisons) in years to come is basically a given.
Adriel Njokou, Team Quebec, #6, 2006 born/ 2022-2024 Grad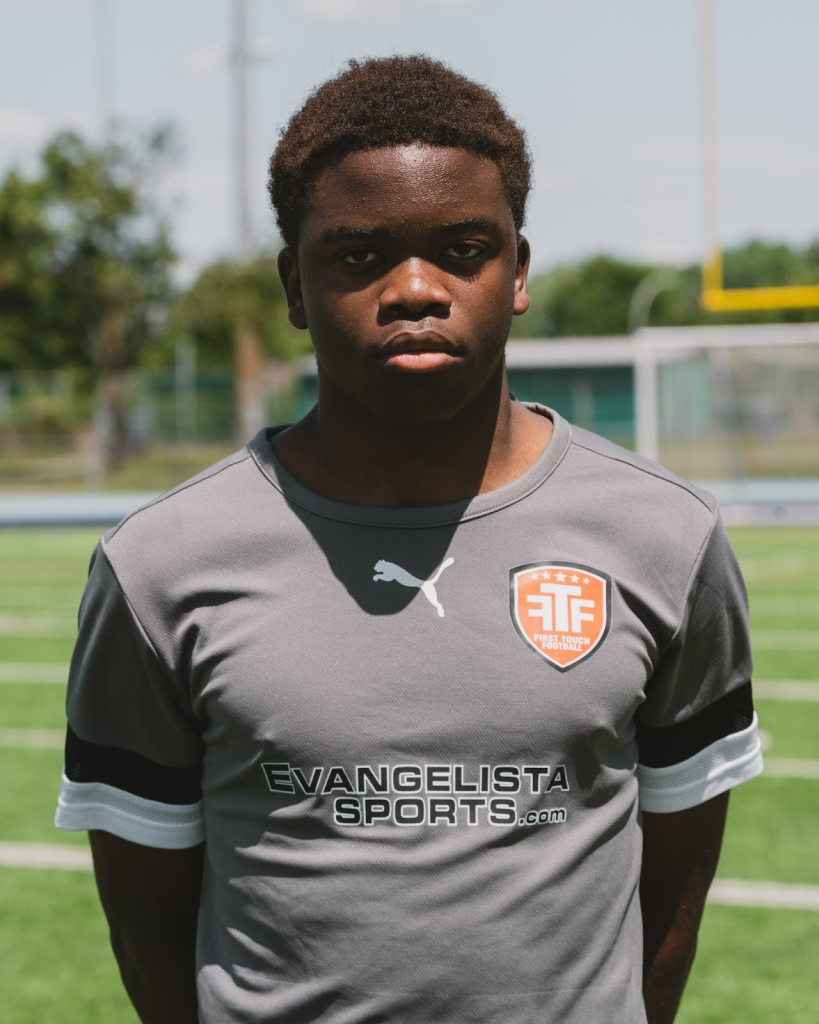 The captain and starting CB for Team Quebec was Adriel this weekend and he was sensational. Njoku is one of the best 'pure defenders' in his age group across the country (MLS Teams included) and is always going to give 110%. This weekend Adriel had a tough task trying to defend high level forwards in Team Ontario's side with the names of Anthony Morano and Aidan Borges (FTF Event #1 and #19 ranked players in the class of 2024) and did so somewhat effectively in all 3 games. With his #13 ranking in this same Grad 2024 class, Adriel reminds us of a young Kamal Miller in terms of his playing style. Time will tell to see if he can eventually reach Miller's (starting CB on our CMNT/ MLS All-Star) level.
Braden Stevanovic, Team Ontario, #16, 2006 born/ 2024 Grad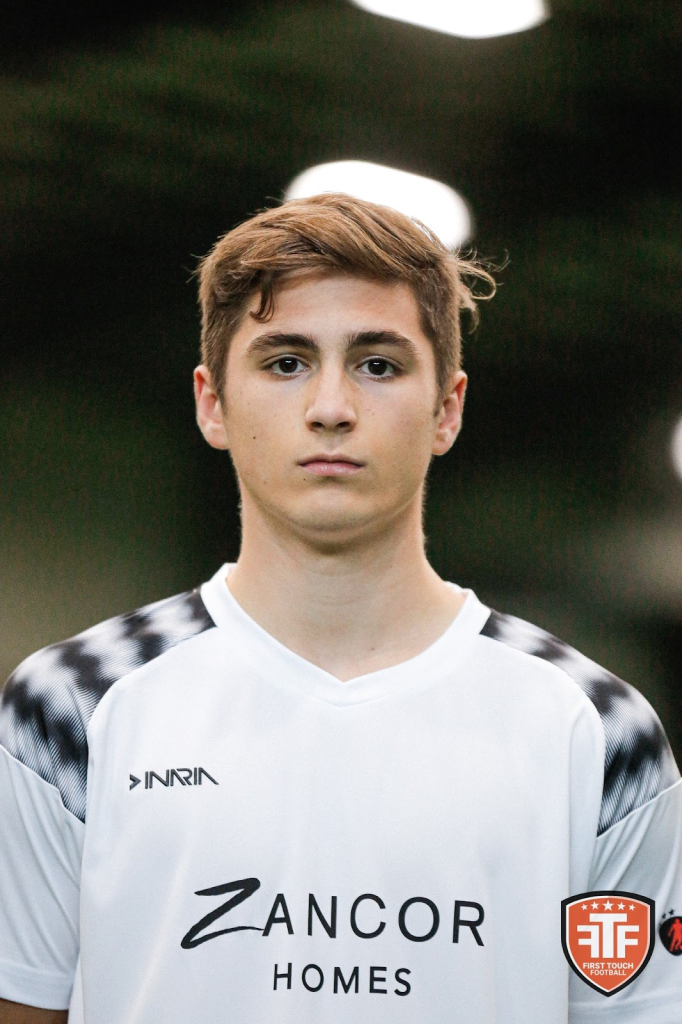 It was the Braden Stevanovic show or Team Ontario this weekend and we were all invited. The midfielder was by far the best player on the field for both teams and demonstrated his class all weekend long. The former TFC/ Canada Soccer U17 Camp attendee played CDM, CM and CAM for Team Ontario and was a big reason why the Boys U17's went undefeated in all 3 of their games. Braden's passing range and sublime playmaking ability from set pieces caused nightmares for Team Quebec and you can see why he was one of the few 'non MLS Academy' calls into U17 National team camp at the end of 2022 (where he eventually did not make the U17 Concacaf roster). It will be interesting to see if Braden did enough with Canada Soccer U17 coaching staff in attendance this weekend to earn a call back to the national team before the World Cup later this year but only time will tell.